Australian Online Roller Shutters Sydney
Browse a range of durable roller shutters online and find the one that meets your needs. Australian Online Roller Shutters Sydney are the leading online provider of roller shutters. Get great deals on roller shutters for domestic and commercial use, or order a set of bushfire/security or cyclone shutters and protect your home or business. Our shutters are manufactured in Australia, made to order to match your specifications. We deliver anywhere in Sydney and Australia Wide. Order online today.
OZRoll Roller Shutters
Our roller shutters are manufactured by OZRoll, Australia's largest roller shutter manufacturer. With a reputation for quality, OZRoll produce aluminium shutters designed to last. Each shutter is made upon ordering according to your needs, matching your windows to the nearest millimetre. We stock four shutter options to choose from, and guarantee you can find one that suits your needs. Our range includes:
Domestic Roller Shutters Sydney
For homes, apartments and residential buildings, our domestic shutters are the perfect option. Fitting windows up to 7.7 square meters in size, they offer excellent protection from the elements. Fit your home with domestic shutters today and see the difference for yourself.
Commercial Shutters
If you need to shutter a larger window or space, our commercial shutters are fit for the job. Designed with businesses in mind, these shutters can fit spaces up to 10.8 square meters in size. They use stronger, lighter materials to maintain durability across a larger space, allowing them to cover both windows and doors.
Cyclone Shutters
In cyclone prone areas, window roller shutters can be a lifesaver. Satisfying Australian cyclone protection standards AS / NZS 1170.2 – 2002, and The Australian Standard AS 4040. 3 – 1992, these shutters are tough. They can protect your home from cyclone force winds light debris, keeping you and your home safe and secure.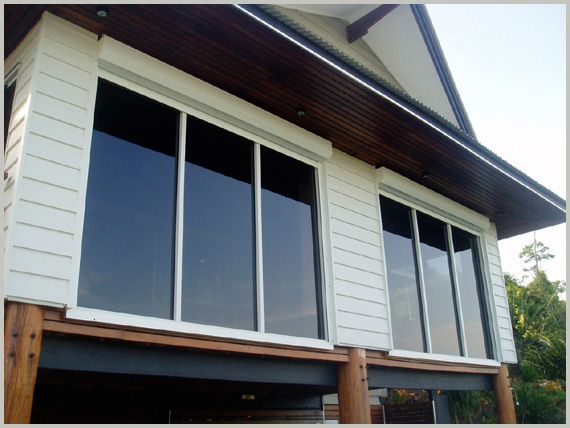 Security/Bushfire Shutters
If you require additional protection or security, our bushfire and security shutters are designed to provide. Originally designed as a burglar proof roller shutter, it was discovered that their thickness and toughness provided them with additional fire protection. These shutters are rated up to BAL 40, the second highest fire protection available for window shutters. If you're located in a bushfire prone area, consider these shutters for your home or business.
Online Roller Shutters Sydney
Order roller shutters online today and get delivery Australia wide. Australian Online Roller Shutters Sydney aims to help you save money on your roller shutters. Get easy to install shutters in a range of colours for your home or business today. Place your order online now.
How to Measure | How to Install Guide | How to Install Video