Australian Online Roller Shutters Canberra
Order roller shutters online and get delivery anywhere in Canberra and Australia wide. Australian Online Roller Shutters Canberra stock a range of roller shutters designed to meet your needs for comfort and security. Whether you need roller shutters for your home or business, we can provide competitive prices on a range of different shutters. Browse our range and order online today.
OZRoll Roller Shutters Canberra
All of our shutters at Australian Online roller Shutters are manufactured right here in Australia by OZRoll. Made with high-quality materials, our shutters are designed to be durable and guaranteed to last for years. Each is made to order, matching your size specifications to the nearest millimetre. With four options to choose from as well as a wide range of colours you can customise your order to meet your needs exactly.
Domestic Shutters
Our standard design shutter, this roller shutter will protect your property from the elements. Able to fit spaces up to 7.7 meters squared, these shutters are excellent for residential properties and apartments.
Commercial Roller Shutters
Using stronger, lighter and more durable materials allows these shutters to cover larger windows and spaces. With a maximum size of 10.8 meters squared, they're perfect for businesses and homes with large windows. They are designed with commercial properties in mind.
Cyclone Roller Shutters
Australia's cyclone prone regions demand a shutter that is stronger and more durable than most. In accordance with Australian cyclone protection standards AS / NZS 1170.2 – 2002, and The Australian Standard AS 4040. 3 – 1992, these shutters are designed to protect your windows and property from cyclone force winds and light debris.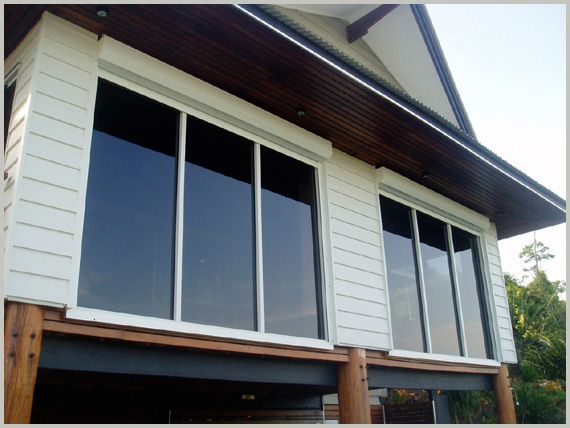 Security/Bushfire Shutters
If you need additional security, or live in a bushfire prone area, our bushfire/security shutters will give you the protection you need. They are our toughest shutters, designed to protect against experienced criminals. This additional protection also allows them to resist heat up to BAL 40, one of the highest fire protection ratings available for window shutters.
Buy Roller Shutters Canberra Online
Order roller shutters for your property today. Our shutters are easy to install and ship Australia wide. If you're not sure which shutters will be best for your property, our team are available to help you 24/7, 365 days a year! Call us on 0400 575 436 or order online today and get fast shipping to Canberra.
How to Measure | How to Install Guide | How to Install Video